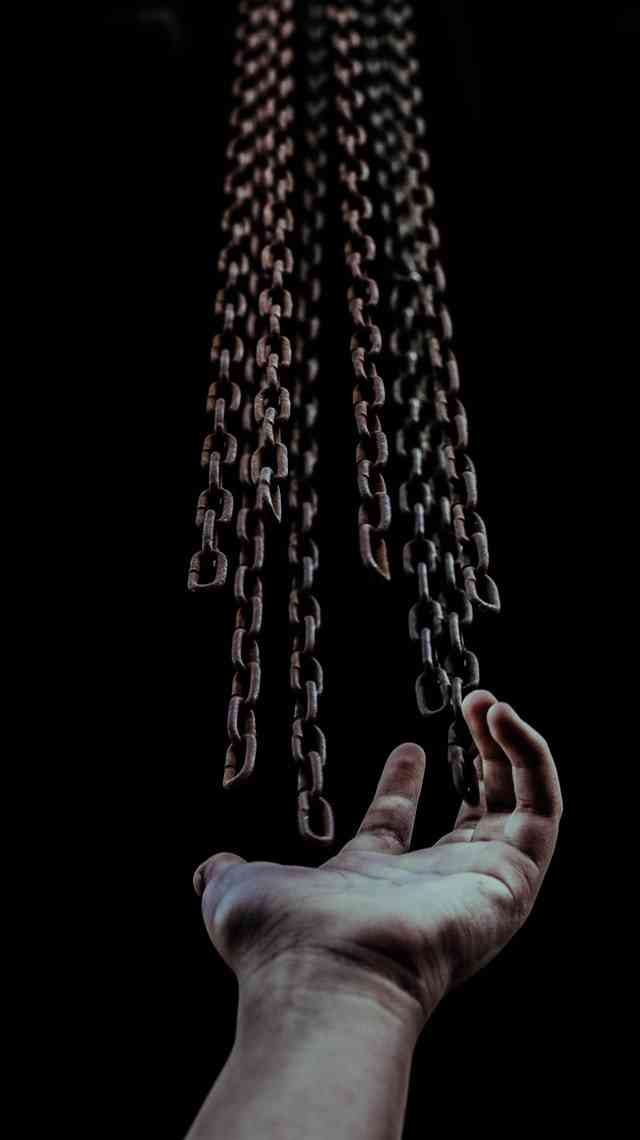 In the shadows of the night where I drew back from the light;
in the place where I'd go so my crimes wouldn't show;
in the shame of the sin that I continued in;
in the last place on earth with this child of no worth,
GOD spoke to me.
In the weariness felt from the burdens I was dealt;
in the ache of sadness over all life's badness;
in the pain and despair of a heart needing prayer;
in the depth of my sorrow and a hopeless tomorrow,
GOD reached for me.
CHORUS
In the grace of GOD's Love JESUS gave His own Blood and set us free!
Obeying GOD's Command CHRIST fulfilled GOD's demand and set us free!
Of His death on the cross GOD counted it not loss and set us free!
In GOD's Life after death JESUS took His next breath and set us free!
So…I sing this song My Chains Are Gone: I'm free to live with Thee.
Yes, I sing this song! I now belong! GOD walks and talks with me.
My FRIEND! My KING this praise I bring: You gave Your Life for me.
Oh sinners all come sing with me: GOD died to set us free!
When I mean well at first but they soon see the worst;
when I stumble and fail or I find that I'm frail;
when my best won't endure and I can't find a cure;
when walking close with Him means falling down again,
GOD comforts me.
When loving one another be they enemy or brother;
when helping those in need be they bad or good in deed;
when sharing all I gain with those who live in pain;
when loving no rewards but to honor holy words,
GOD walks with me.
My Chains Are Gone – Copyright 2001 – MyChainsAreGone.net