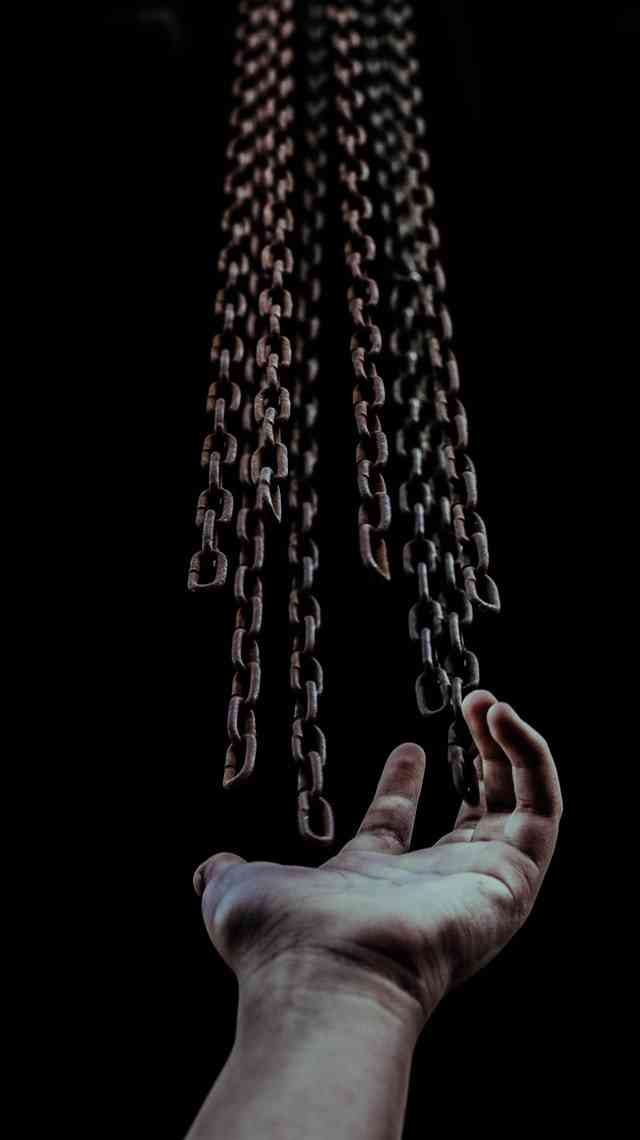 A 'synopsis' from
The Disciplines of Life by V.R Edman of Wheaton College;
copyright 1948, Scripture Press Foundation
I 'crunched' this book chapter by chapter for the sake of the people of God in Jesus Christ. If you have not read this book, for whatever your reason, I encourage you to read it from cover to cover. I want my synopsis to motivate you to buy or borrow this excellent book and read every single page. If you do, you'll be so blessed, so rewarded, you'll wonder why you didn't read it sooner!
"If any man will come after me" (Luke 9:23). V.R. Edman says discipleship is discipline, that discipline is not a natural part of our mental and moral make-up. It's when we whisper "LORD Jesus, at any cost, by any cross, make me Your disciple."  It's when we let the truth and love of Christ break down our every barrier.
01. THE DISCIPLINE OF DANGER – "Should such a man as I flee?" (Neh. 6:11) One of the deepest testing of a true child of God is to stick to his divinely appointed duty when all the while there is about him a barrage of intrigue, innuendo, intimidation, and insinuations.
02. THE DISCIPLINE OF DARING – "Only be thou strong and very courageous" (Josh. 1:7) To discern one's duty, to do God's bidding, to delight in His presence, to depend upon His promise, and to discover His power as we obey His word. Daring obeys the explicit commands of God to be strong and courageous no matter what giants battle against us.
03. THE DISCIPLINE OF DARKNESS – "That walk in darkness, and hath no light?" (Isa. 50:10) Does God seem absent? Do we ask if "God has forsaken me because I have disobeyed Him?" Does our path lead us through hatred, envy, or disdain? Is our health gone? Do friends forsake or aggravate? Are the days dark and the nights long? Is the grave preferred to the wearisome round of suffering and sorrow? Do we doubt in the dark what God told us in the light?
04. THE DISCIPLINE OF DECISION – "We will obey the voice of the Lord our God" (Jer. 42:6) A willingness to guidance of God; to wait for God's guidance; to obey the will of God. To remember that with thoughtless and impatient hands we tangle the plans the Lord has wrought, and when we cry in pain He says, "Be quiet, dearest, while I untie the knot."
05. THE DISCIPLINE OF DECLINING DAYS – "And it came to pass, when Samuel was old…" (I Sam. 8:1) To admit we've passed the period of our effectiveness and service. To grow old graciously; to grant responsibilities to stronger, though less experienced, hands of others; to pray for others and serve the Lord in whatever hidden ministry may be ours; to be sweetness and strength to those who need us most.
06. THE DISCIPLINE OF DEFAMATION – "Let him alone, and let him curse…it may be that the Lord will…require me good for his cursing this day" (II Sam. 16:11,12) To not answer back or return abuse received with interest added. To not defend our selves and our actions when our motives and methods are above reproach. To remember He who was reviled, reviled not again; He who suffered, threatened not.
07. THE DISCIPLINE OF DEFENCE – "And there is none of you that is sorry for me" (I Sam. 22:8) To destroy self-pity, self-centredness, self-importance, self-indulgence and self-defence of any kind. To defend one's self is to descend to the despicable, the degrading, and the destructive. To 'bear the cross' is to display the royalty of heaven.
08. THE DISCIPLINE OF DEFORMITY – "The lame take the prey" (Isa. 33:23) To see in the shadow of blindness, to sing in the sadness of sorrow, to serve in the loneliness of lameness, strengthened in the grace that is sufficient.
09. THE DISCIPLINE OF DELAY – "For ye have need of patience" (Heb. 10:36). Inactivity for activity, weakness for strength, silence for speaking, sickness for health, forgetfulness for friendship, obscurity for opportunity, yet, knowing that in God's time and way there will be a position of His choosing, far better than we could choose for ourselves.
10. THE DISCIPLINE OF DELIGHT – "I know how to abound" (Phil 4:12) "Pride before shame." "A little learning is a dangerous thing." Will God's blessings produce pride and self-advancement or humility and meekness? Will earthly or spiritual delights be taken for granted? Are God's blessings used selfishly or selflessly?
11. THE DISCIPLINE OF DEPENDABILITY – "It is good for a man to bear the yoke in his youth." (Lam. 3:27) The strength, or weakness, of mature years is determined largely in the days of youth. It is no kindness to youth to allow them to idle away their time, to trifle with tasks, or to quit when so minded – they grow up irresponsible, irritable and immature. As we grow, we must become faithful in our tasks, adaptable to our situation, neither proud nor ashamed of our place in God's plan.
12. THE DISCIPLINE OF DESIRE – "For even Christ pleased not himself" (Rom. 15:3) When desire is disciplined, we will seek the welfare of others and consider responsibility rather than liberty. There will be no conformity to the world, no condemnatory attitude, keeping our own convictions based upon God's Word, considerate of one another, consistent in our practices, our conduct constructive, careful of conscience, and Christ-like.
13. THE DISCIPLINE OF DESOLATION – "I am withered like grass. But thou, O Lord, shall endure forever" (Ps. 102:11, 12) To see one's days as declining shadows, one's strength as smoke, one's hopes as a burned hearth, one's prospects as a pelican in the pitiless wilderness, and one's social needs as a sparrow alone. Yet, still believe, "But thou, O Lord, shall endure forever!"
14. THE DISCIPLINE OF DESPERATION – "Lord, save me" (Matt. 14:30) Disciplined by desperation we come to know the Strong Deliverer. In those hours of discouragement, darkness, and danger, in those hours of intense, excruciating, exacting despair, we have no strength or wisdom, we cannot strive nor struggle, flee nor even faint – we can only cry unto God. Shall our cry be "Carest thou not?" or "Lord, have mercy upon me, a sinner."
15. THE DISCIPLINE OF DETAIL – "For me to live is Christ" (Phil 1:21). Life is likened unto a sentence in English, or any other language. And God chooses the subject, the words, the commas, semicolons, and parentheses. At the end, will there be a period, an exclamation mark, or a question mark? God alone must be in charge of the details.
16. THE DISCIPLINE OF DETERMINATION – "And having done all, to stand" (Eph. 6:13) "Too soon to quit" must be our watchword. We quit to start something better because we see nothing of value, because we can't get what we want and, sometimes, just because we want a change of scenery. Can we trust Him for grace that is sufficient, for strength that is perfected in weakness, for help that is sure, and for faithfulness that will not fail?
17. THE DISCIPLINE OF DIFFICULTY – "And he arose, and followed him" (Matt. 9:9) To yield to difficulty or discouragement is to be defeated. Instead, recognize one's limitations and handicaps; nevertheless, rise up and do the impossible in spite of them. God has use for the heart that no difficulty can deter!
18. THE DISCIPLINE OF DISABILITY – "The things which happened to me" (Phil. 1:12) Loneliness instead of love, handicaps instead of help, pain instead of pleasure, sobs instead of song, futility instead of fulfilment: these happen to all of us – the dark night of the soul. But, God intends to bring us a place where we can say, "to live is Christ…"
19. THE DISCIPLINE OF DISAPPOINTMENT – "I had no relief for my spirit" (II Cor. 2:13, RV) We trust others, and they fail us. We experience pain instead of gain. We need physical health, yet we are pitifully weak. We require abundant resources to accomplish our task, but have little. Do we despair? Do we pity ourselves? Or, are we thankful for what we have, assured through God's Word, ready to carry on?
20. THE DISCIPLINE OF DISCERNMENT – "Understanding what the will of the Lord is" (Eph 5:17) All of us are troubled with feelings that lead to ask "is this the conviction of God's Spirit because of sin, or is it the condemnation of Satan?" To discern between the way of God and the path of the destroyer we must live in the Word and, as did Jesus, say, "it is written!"
21. THE DISCIPLINE OF DISCONTENTMENT – "And when the people complained, it displeased the Lord" (Num. 11:1) Discontentment despises the promises and provisions of God. Discontentment may be a natural part of our disposition, but contentment can become a major characteristic of our Christian life. In Christ, we can turn from a complaining spirit, and the criticism that corrodes, to a thankful attitude and a "merry heart".
22. THE DISCIPLINE OF DISDAIN – "Is this not the carpenter?" (Mark 6:3) This tries our mettle, as do few 'searchings' of the soul'. We dislike being disdained, ridiculed and being treated with contempt. The enduring discipline of disdain: no harsh reply, no self-justification, no rendering evil for evil. Thus, we prove ourselves true disciples.
23. THE DISCIPLINE OF DISEASE – "This sickness is not unto death" (John 11:4) Disease is indeed a hard disciplinarian – the weariness and painfulness, the tears and testing, the long days and longer nights, can cast us into deep gloom. Or, it can cause us to know the word of the Lord, "My grace is sufficient for thee: for my strength is made perfect in weakness". It can cause us to say, "I am not eager, bold or strong – all that is past! I am willing not to do, at last, at last!"
24. THE DISCIPLINE OF DISILLUSIONMENT – "But we trusted that it had been he" (Luke 24:21) Is contentment replaced by crisis, chaos and confusion? God's 'hard word' is not His last word, that "weeping may endure for a night, but joy cometh in the morning". This discipline may lead to sorrow, suffering, silence and solitude, even to the apparent utter loss of the Cross; but beyond it leads to everlasting gain and good – follow Him fearlessly, obediently, trustingly, until disillusionment is dissolved by delight.
25. THE DISCIPLINE OF DISTINCTION – "But when he was strong" (II Chron. 26:16) The pathways of pleasure and the plains of ease are much more dangerous to our spiritual welfare than is the Hill Difficulty and the Valley of the Shadow of Death. The real test of Christian character is not that we can toil to the point of sheer exhaustion; rather it is when we have been taught by adversity that prosperity is a mercy of the Lord rather than a merit that we deserve.
26. THE DISCIPLINE OF DIVERSION – "And as thy servant was busy here and there, he was gone" (I Kings 20:40). Can we say "this one thing I do" or are we diverted from the pathway of duty by present carelessness or impending dangers, or by a multitude of daily details, or by the long shadow of the pride or shame of the past? There are many dangers between duty and "Well done, good and faithful servant". At no time should we be overconfident of our powers and progress.
27. THE DISCIPLINE OF DOMINATION – "Thy gentleness hath made me great" (Ps. 18:35) Many of us are followers, and rightly so, but it is the responsibility of some to assume leadership for the welfare of the many. As leaders, we must rule our own soul before we can rule another's. Are we gracious to the ungrateful, patient toward our persecutors, and charitable to the churlish? If we err – can we be told?
28. THE DISCIPLINE OF DOUBT – " Blessed is he, whosoever shall not be offended in me" (Matt. 11:6) Doubt gnaws ceaselessly, remorselessly, at our convictions and conscience. To step away from doubt, we must bring our plight to our Lord, believe the evidence He presents, and believe His Word which has stood the test of time. Honest doubt, faced by the Word of God and faith, will discipline heart and mind.
29. THE DISCIPLINE OF DURABILITY – "For he endured, as seeing him who is invisible" (Heb. 11:27) To be clawed at unmercifully by external forces, yet preserve our poise and position, and our inward integrity. Do we ignore the contempt of the world and the complaints of weaklings? Do we steadfastly endure the blows and bruises that come from our own flesh and blood?
30. THE DISCIPLINE OF DUTY – "Doing the will of God from the heart" (Eph. 6:6) To know our responsibility, to face its circumstances, both favourable and unfavourable, to follow the line of duty without deviation caused by difficulties or distraction, in order to fulfil the task assigned. Do we ignore the wrath of men, the waste of years, the waves of despair, and the wickedness of the adversary?
The Disciplines Of Life, Synopsis – Copyright 2000 – MyChainsAreGone.net